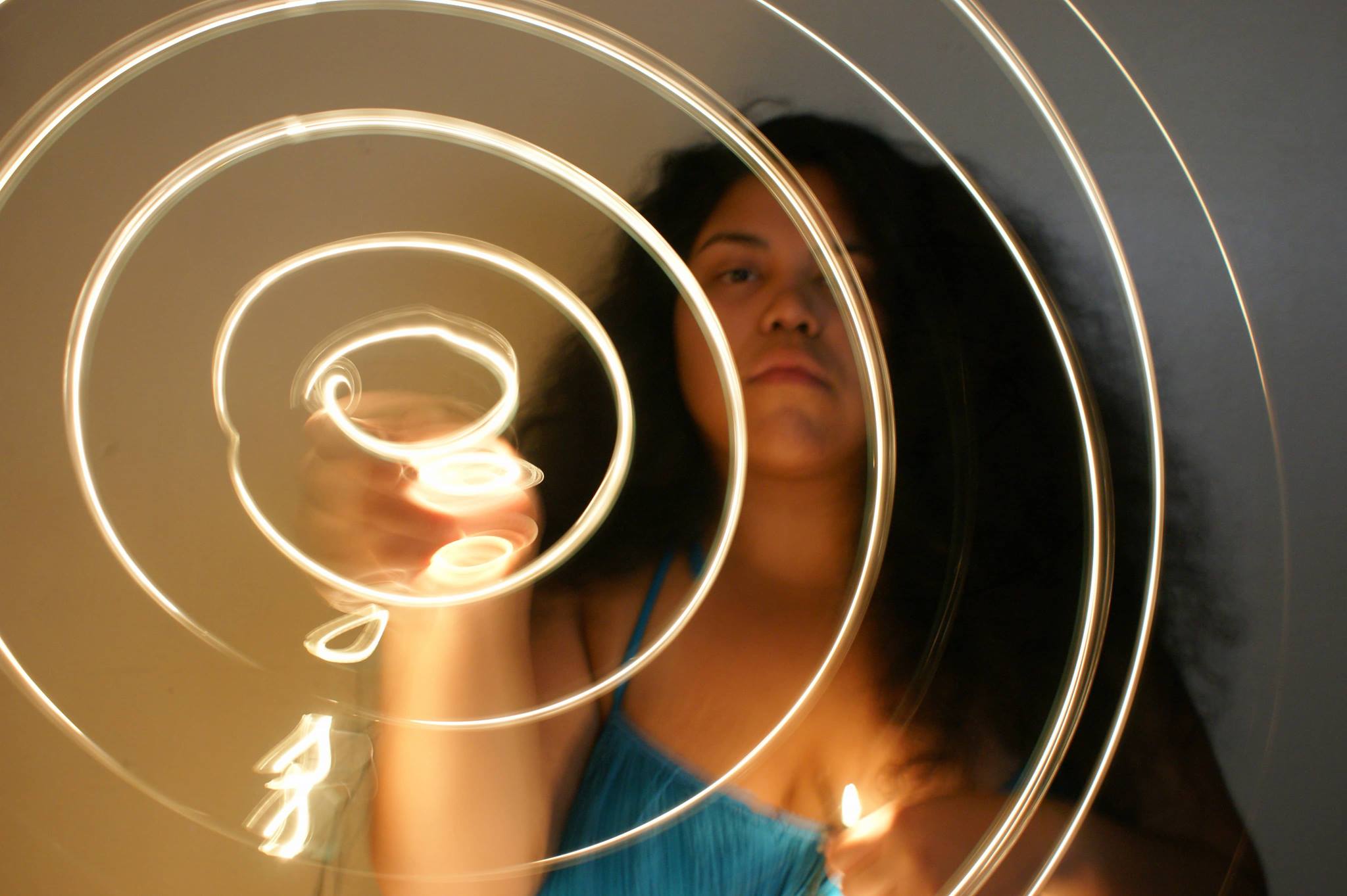 As anyone in Miami-Dade County on Friday September 8th, 2017 can attest, we were all utterly terrified, and remarkably humbled, at the wrath of an angry God. But not the God of ancient man who rains hell fire and brimstone over an unfaithful humanity; an angry God of our own creation. One whose bloodlust is fueled by capitalism, and whose havoc is wreaked through our rampant destruction of mother Earth. This angry God flourishes in the squalor of our refusal to accept that we are our mother's destroyer, and this angry God will only be appeased once we sacrifice comfort for our role in her salvation.
In the midst of a low amongst my highs, paralyzed to move forward and powerless to find the impetus, a looming wall of ocean water threatened to swallow my city, my world, whole. For days that felt like a lifetime, it was projected that Miami-Dade County would finally fulfill its destiny as a twenty-first century Atlantis. Art deco avenues built from man's hubris over dredged up swamp, would return from whence they came. A category five hurricane, the largest the Atlantic ocean had yet churned, Irma; the great equalizer. Storm surge became the star of our hymns and a direct hit our lamentation. Four feet, six feet, twelve, fifteen; I, and everything I loved, would belong to the sea.
As the entire state of Florida would soon learn, safety is a facade of first world life, and panic is contagious. In the face of a storm that would eventually encompass the entire Southeastern United States, a storm whose aerial view would shroud our peninsula from the heavens for forty-eight hours, millions would flee. A mass exodus, a rampant hysteria, out of the frying pan and into the fire, running from something we can never outrun, our own mortality.
The murmur of death was a vacation I'd longed for, an amends I'd howled at the moon many times over. I did not run, not because I wasn't scared, but because fight or flight is both an instinct and a choice. The privilege to leave was not a weapon in my arsenal and for a working class community the option to buy safety is not an option at all. I was relieved at the powerlessness, at the inability to make that choice. Relieved that come what may, I would either wake up to a home or the task of rebuilding it. What else was there to do?
Sycophants in baseball caps sang the siren song of catastrophe and interrupted sleep became routine: Barbuda, Puerto Rico, Cuba. Every distant rumble, an omen on the periphery. On the other side of REM sleep, a nightmare I'd wished for but couldn't undo.
I laughed in madness, and fumed at the callousness of man. I danced center stage, another casualty of politics. I wept in fear.
The lines between waking life and dreams blurred on those, the breezy and most beautiful Miami nights the summer had yet seen. There was an unspoken bond amid the worried eyes, the glances, the sad smiles of my neighbors. Wrapped in a surreal nostalgia I time traveled to the intimate Miami of my childhood, when my mom walked me to school, preparing for hurricanes was novel and the fear of category five winds was reserved for adults and not for me.
Those of us who were left in the Magic City by then, who had braved the amplified recklessness of the streets and the subsequent eerie calm when evacuation orders had been fulfilled, became kin. At golden hour on Friday night, before curfews were implemented and cabin fever became reality, I watched a neighbor take his young son for a dip in the pool, watched a middle-aged man wistfully record video on his block. I watched neighbors sit alone in their cars smoking cigarettes and listening to vallenatos into the night, watched a group gather around an empty fire pit with cases of cold beer.
The silent prayers, the fellowship, the heartfelt phone calls and messages.
Eventually, the time for sandbags, plywood, and preparations slipped through our fingers, and the introspection of dusk gave way to the upheaval of night. Reggaeton boomed against the banging gusts of wind, fading in the shrill screeches of frantically burning rubber. The wailing of sirens, a feature solo in the symphony of rustling leaves.
When the winds picked up and the first sheets of fat rain drops blanketed Flagler street, I would sit with friends on a balcony, telling stories of adventure and mortality into the wind. The light of the waning gibbous moon traveled into view between the not quite closed shutters and the constellation Pisces. A deep exhale, pagan prayers in puffs of smoke, manifesting Irma's track west.
But even if sustained winds of over one hundred and eighty miles per hour spared us, even if the dozens of devout believers and santeros on South Beach prayed their way to a miracle, even if we evaded death, and only lost power and property instead of life, what would come of it?
An earthquake in Mexico while wildfires raged furiously along North America's West coast. Catastrophic floods in Bangladesh, Nepal, and Nigeria rendering thousands of lives lost and millions displaced. Our mother Earth weeping for the sins of her children; ruega por nosotros Santa madre de Dios.
In the days and hours leading to Irma, when the ticking clock of her landfall slowed to a six mile per hour crawl, taunting those of us in the cone of uncertainty, Floridians were given a rare opportunity. We packed our lives into emergency bags and saw life with fresh eyes. We were gifted the chance to reflect, to reprioritize, to realize the divinity of life over material wealth, to repent for our sins.
Into Saturday and Sunday, fourteen miles inland, the wind smelled of ocean water and the salt of sea spray. It smelled of yesterday and every possible tomorrow, it smelled of the urgency of our dreams and the consequences of our inaction.
The eye of the storm that brought with it the death of our Caribbean brothers and sisters, and the destruction of their homes and islands, would unexpectedly shift west and bring panic and mandatory evacuations to a different Florida shore; but we would all know Irma intimately. Unprecedented power outages would blanket the state, a life or death situation for some would be an inconvenient vacation from the comforts of modern life for millions and a jarring reminder for all, that time is our most precious commodity. By Monday morning, Irma made her way North where she would fade into a tropical depression and then a memory.
Floridians would awaken from our collective nightmare to patch our roofs and fences. We'd take chainsaws and axes to the eyesore of wooden dendrites that once anchored the behemoths that now blocked our roads. These fallen giants whose shallow roots wouldn't damage our precious concrete sidewalks, lay as a testament to the superficial tidyness of our superficial lives.
Grocery stores with rancid meat and spoiled fruit would re-open their doors, and civil servants would direct the flow of traffic until the power grid was restored. Eventually, our flooded ground-floor apartments would dry, the sea-weed cleared, and we would return to work forty-eight hours after cheating death. The urgency to forget would overpower what we'd experienced, but the warm ocean waters that helped Irma flourish would continue to boil, and would spur another beast, and another, and another.